RECREATIONAL VEHICLE REPAIRS
RV Collision Repair and Painting Services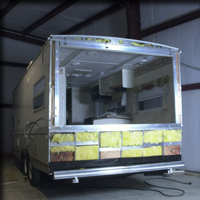 Slide-Out removed. Exterior shell removed.Wood and Aluminum inner structure repaired.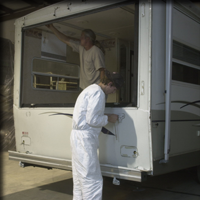 Exterior shell is replaced and sealed to insure a water proof interior.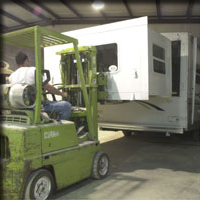 Slide Out seal is replaced and slide out reinstalled.
Entire motor home cover in protective plastic to prevent from over spray.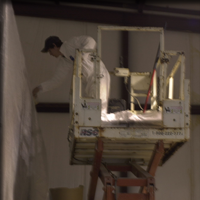 Scissor lift is used to attach protective covering to top of motor home without making contact with the exterior of the vehicle.
The effected area is taped off and paint is computer matched to an exact color.
©2009 Washburn Engineering. All rights reserved. Information appearing on this site has been produced by or obtained primarily from Washburn Engineering &nbsp&nbsp&nbsp&nbsp Website Design by Cook Media Group, LLC.